I love seeing the pictures of all of you that you posted. They are so inspirational! So I thought I'd post pictures of me as well.
This is me before. I was about 156 pounds or so here. This is a few months after I had my last baby. I was wearing a size twelve.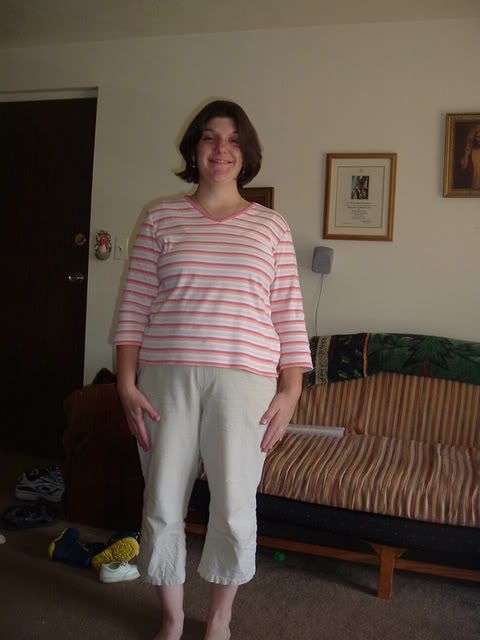 And this is my during. This is a picture my husband took of me today, at 131. I'm wearing a size six these days. I still have a lot of toning to do, and some more weight to lose. I'm hoping to post an "after" photo at the end of the summer.