I kept meaning to post some of my before pictures but I wanted to wait until I had a "semi-after" photo. I still have a long way to go but its nice to see some progress.
Ok, these pictures were taken the weekend before we started SBD. In fact they were taken on a Saturday and I started my new WOE that Monday. I was at 240 pounds. Sorry the second one is kind of blurry but at least it is a body shot.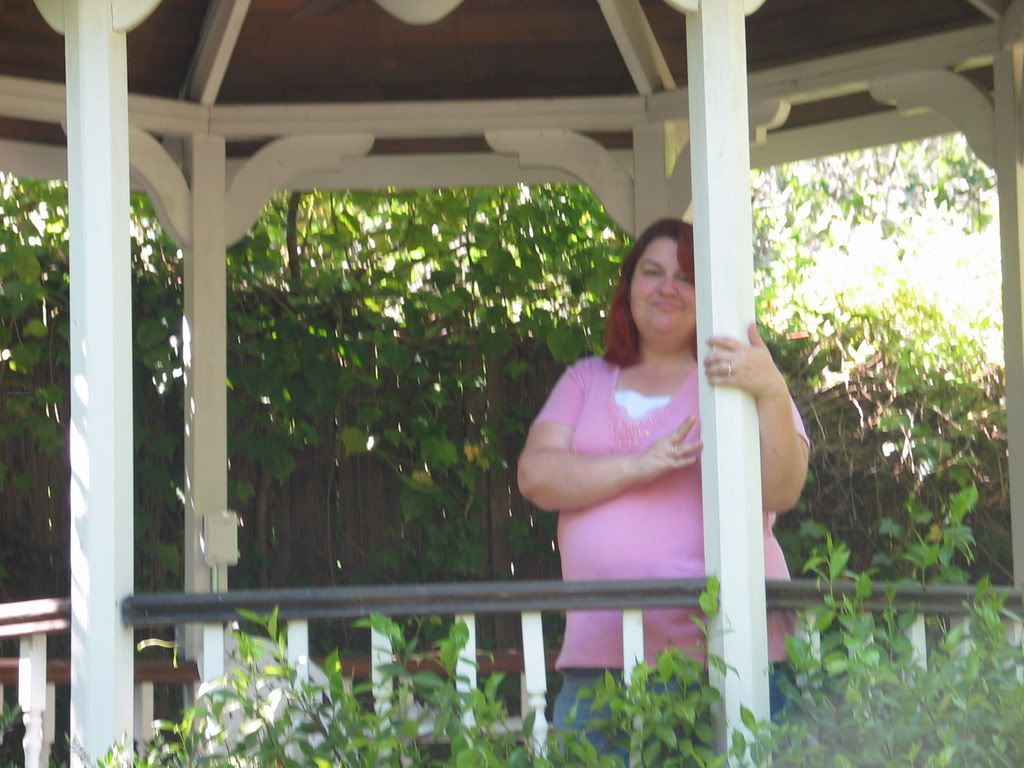 And this is my in-progress photo where I'm at about 199 (down 41 pounds). It was taken this Labor Day weekend at our geocaching campout and I can definately see the difference in my face. But oh boy, do I still have a ways to go. See what I mean about my arms? What the heck can I do about those things!
Heh, I look really short and stubby in that last photo but I say it is a definate improvement over the previous pictures. Well thats me!